7 Types of Souplantation/Sweet Tomatoes Guests
We've already determined if you're a Souplantation/Sweet Tomatoes Superfan, but now we want to know – what kind of diner are you? Read on and find out!
1.    The Strategist
The salad bar to the drink line – snag a table and regroup at the soup bar. Walking in to Souplantation/Sweet Tomatoes with a solid strategy is everything to you – how else would you be able to style the perfect plate?
2.    The Double-Upper
Because starting with two plates is obviously better than one. Wait…would 3 even be better?
3.    The Community Eater
What's yours is mine, right? You'd rather sneak a taste than get up and go back to get your own food. Not everyone is willing to share – just head back to the salad bar and grab a taste for yourself!
4.    The Loyalist
If it's not broke, don't fix it. No matter what day you visit – your meal always looks eerily similar.
5.    The Ultimate Optimist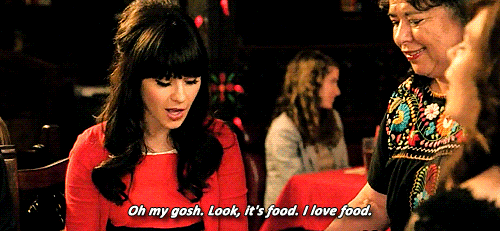 No matter what month it is or what's on the menu – you're ready for a plate!
6.    The Taste-Tester
Whether you have FOMO or are just indecisive, your mission is always to try at least one bite of EVERYTHING being served. We don't blame you; it's all delicious!
7.    The Food Photog
From Instagram to Twitter to Facebook – we love seeing all your photos (don't forget to tag @Souplantation or #SweetTomatoes)!
Which approach do you take? Leave us a comment below and tell us which one you identify with or what your title would be instead!